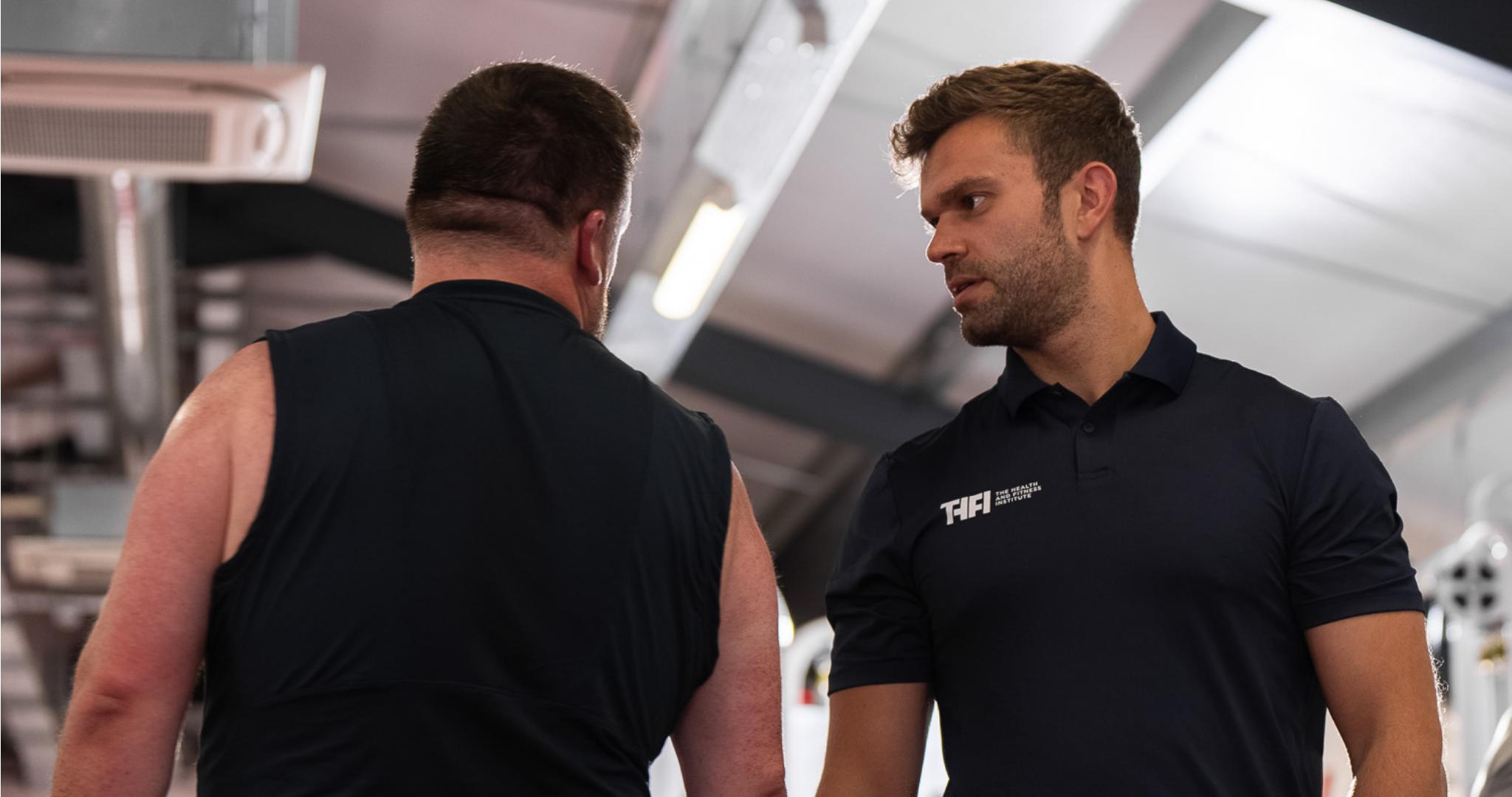 Frequently Asked Questions
Find answers to our most frequently asked questions below.
If you can't find what you're looking for please contact us and we'll get in touch with 24 hours.
Payment & Reservation Options
Once you have decided on the best course or package option to suit your aspirations, you pay for your course either in full or you can use one of our instalment options. For more information please contact our course advisers.
Yes, you can pay for your course in instalments. We offer a wide range of financial options, You can also contact our course advisors to help discuss the best package for you.
There is a Transfer fee of £350. To find out more, please view our T&C's, explaining the process of transferring your course.
There is a fee of £50 for re-tests.
Attendance Requirements
THFI strongly recommends that you attend each session as laid out in your course guidance document. If you miss sessions it maybe more challenging for you to complete your course worksheets, assignments and exams.
THFI will monitor your attendance and progression and if you are not in a position to pass your qualification, we may remove you from the course due to non-attendance and you will still be liable to pay the course fee's in full.
Each course will have an individually recommended study schedule to follow and these will be explained to you in the ILP (Individual Learning Plan). The courses' 12-month completion time limit starts from when you access your course.
Qualification Details
THFI provides high quality, nationally recognised and accredited courses endorsed by Ofqual. We empower personal trainers of the future with world-class skills and education, backed by expertise spanning more than 60 years. We pride ourselves on the qualifications that we deliver and the ongoing support that learners can expect from THFI.
THFI is a flexible learning fitness and wellness business that supports our learners through engaging course delivery and partnerships, to help you gain employment in the sector you would like to be a part of.
This depends on the country that you are looking to work in. Our Course Advisers will be able to support your enquiry.
THFI are here to support you, from whichever starting point you are at. We recognise many other training providers qualifications, which can enable you to start a course with us part the way through. This will always depend on the course you are looking to book, along with a full Quality Assurance check of your current qualification. Once we have completed our quality checks, we will then be able to advise you on the next steps for you to start your course, and let you know if there are any discounts we can apply.
According to Health Club Management, Personal trainers can earn up to £30,000 on average in London, although the top trainers and coaches can pocket anywhere from £50,000 to £100,000 per year. Regionally this figure will vary depending on your geographical location.
All your certificates will be available once we have completed our Quality Assurance checks to ensure you have passed all the necessary assignments within your course. Your certificate will then be sent to you as a E-Cert that can be downloaded.
If you are able to provide evidence that you have completed your course, and all of the signed paperwork to prove that the tutor has passed your work, and which can be cross referenced with the provider, we will be able to support you in gaining a certificate replacement. Please note that it is your responsibility to keep all your course evidence safe, as we will not be responsible for any lost work. There will be a small admin fee for any replacement certificates.
You will be able to transfer your course under certain considerations. These considerations will be reviewed on a case by case basis and follow the rules and regulations as stated in the T&C's.
You can raise a complaint through our customer support team. Please email customersupport@thfi.com and they will be able to support you.
THFI has a partnership with Fit Pro and you will be able to be supported in gaining the insurance required by visiting the Fit Pro website directly.
Yes, it is possible to pursue a personal training course with a physical disability. However, it is important to consider the specific physical demands of personal training as a profession. It's important to speak with one of our course advisers, so they can discuss any specific requirements or accommodations that may be necessary for your disability. We are an inclusive company and would be happy to support you in your chosen career pathway.
Yes, it is possible to study for a personal training qualification while working a full-time job. We offer flexible study options to fit around your busy lifestyle. It's important to note that studying while working full-time can be challenging and requires good time management skills and dedication, which is why we have created a study guide for you, to help schedule time in your day while also balancing your work and personal life commitments.
Our Virtual courses offer flexibility and convenience, as learners can complete coursework and assignments from anywhere with an internet connection. This can be beneficial for learners who need to balance their studies with work, family, or other commitments. Our Virtual courses provide a variety of multimedia resources, such as webinars, quizzes, and discussion forums, to support your learning. Through our virtual courses you will also benefit from the opportunities for learners to network and build relationships with other learners on the course through our community hubs.
CIMSPA
CIMSPA are the Chartered Institute for the Management of Sport and Physical Activity. They are the professional development body for the UK's sport and physical activity sector, providing leadership, support and empowerment for professionals working in the sector. The Institute's vision is: "To develop a vibrant, UK-wide sport and physical activity sector, led by professionals providing advocacy and leadership and working in partnership with stakeholders to help ensure the highest standards of service delivery". CIMSPA have membership options for everyone in the sector.
In its recent sports strategy document, the government tasked CIMSPA to lead on increasing the professionalisation of our sector's workforce, and this backing has been explicitly reinforced by the recent Towards an Active Nation Sport England strategy. To help achieve this goal, CIMSPA is introducing a policy which will require most members to complete a defined amount of CPD per membership subscription year, at a level relevant to their membership category. Sport and physical activity professionals should keep their skills and knowledge up to date, as well as extending their skillset wherever possible. Continuous professional development (CPD) is the practice of undertaking additional learning through courses, workshops or conferences or taking part in other activities which confirm that their knowledge, understanding and skills are suitable for their role in our sector.
Active IQ
Active IQ is an awarding organisation recognised and regulated by Ofqual within the Active Leisure sector. The certifications they provide act as a benchmark for quality and credibility, both for those employing The Health & Fitness Institute graduates and also for those wishing to join the industry. For more information, see the Active IQ website.
Please note, there may be a requirement from the Awarding Organisation for assessments or qualification delivery to be filmed as part of the quality assurance process.
YMCA
YMCA is an awarding organisation recognised and regulated by Ofqual within the Active Leisure sector.
YMCA Awards is part of Central YMCA, the world's first YMCA – a national charity that's been helping people make positive changes in their lives since 1844.
Experts in education, health and wellbeing with over 20 years' experience developing UK-regulated and globally-recognised qualifications.
Working closely with industry experts, employers and training providers to make sure that their products and services deliver life-changing opportunities. With over half a million qualifications awarded, 300,000 people have advanced their career with YMCA Awards.
Transcend
Transcend Awards are an Ofqual regulated specialist Awarding Organisation providing transformational qualifications, designed to optimise education & employability. Transcend Awards professional memberships include The Federation of Awarding Bodies (FAB) and The Chartered Institute for the Management of Sport Physical Activity (CIMSPA)
Their awarding status and social change culture, enables them to deliver sustainable value through globally recognised education and employability awards.
Transcend Awards recognise outstanding providers to deliver our solutions. Successful learners are awarded certificates in support of their unique education and employment pathways.
Internationally Recognised Qualifications