Online Personal Trainer Courses
Get world-class qualifications that give you freedom and flexibility.
Become a Personal Trainer online
Build a career where you call the shots with the UK's best online personal trainer course. 
You are free to study at your own pace and gain your L2/L3 Diploma in Fitness Instructing and Personal Training with us 100% online. 
With our innovative virtual classroom and live tutors, you will learn the skills, techniques and programme design methods you need to build a thriving business training clients online.
Work with trusted experts
Our sole focus is giving you the world-class education programmes you need to unlock a career with limitless opportunities. 
You have an experienced team of coaches behind you, supporting your development every step to give you the skills to succeed as an online PT in a hyper-competitive market. 
Our accredited online PT courses give you qualifications that are regulated by OFQUAL and are recognised across the world.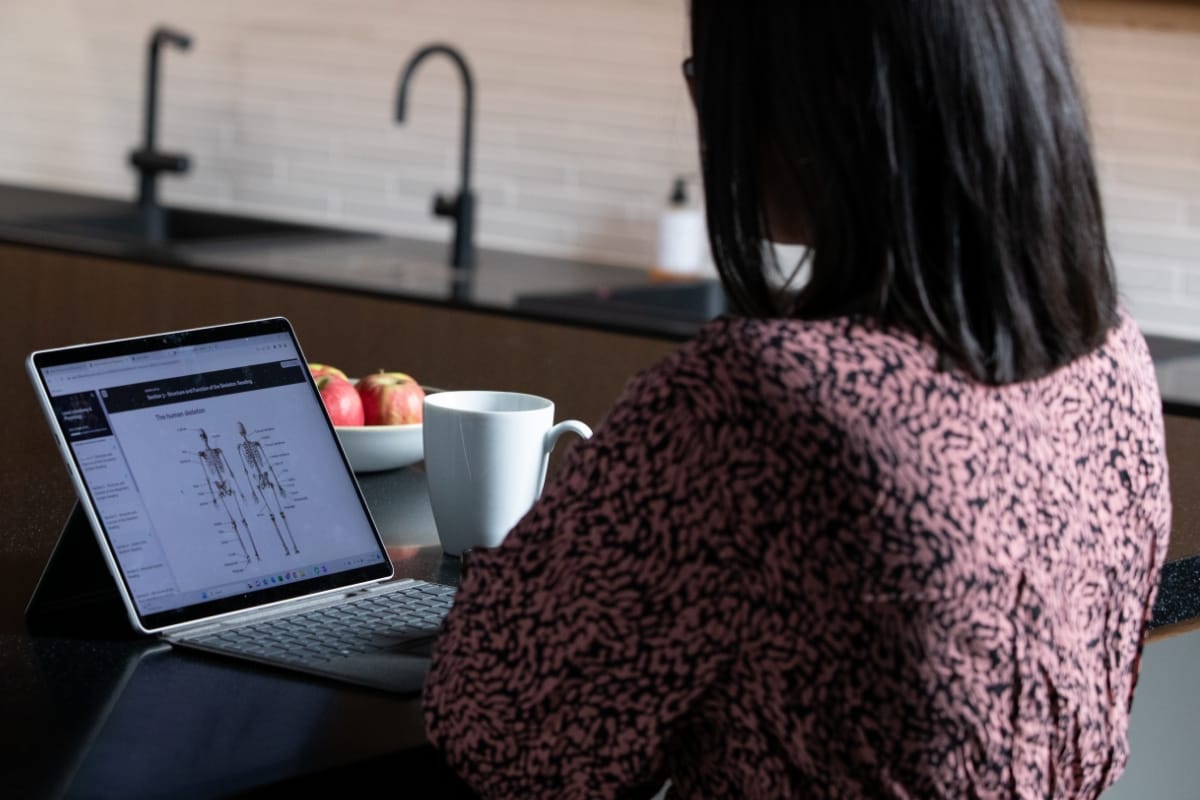 Why learn online with THFI?
Study 100% virtually with our expert team, anytime, anywhere.
Flexible learning to let you learn at your own pace.
Learn from experienced coaches who support your every step.
Build the knowledge to take your fitness business to the next level
Gain fitness qualifications that are recognised worldwide.
Unparalleled mentoring support after you qualify.
Global employment opportunities with our exclusive partners.
Choose the course for the career you want
Strength and Conditioning Coach
FAQ'S
All THFI qualifications are internationally recognised. We use Active IQ and YMCA Awards as our awarding organisations, and all online personal training qualifications are recognised by CIMSPA meaning they are portable around the world.
Once you have completed all elements of your online personal training qualification, you will then be fully qualified to work in a gym.
When you study with THFI, you also have access to our business accelerator course which will set you up for complete success as a new personal trainer.
Not only that, we will also enrol you onto the THFI mentorship programme for the first 12 months of your new career once you have successfully passed your course.
Online personal trainer courses are the perfect way to learn due to the flexibility of the course structure. You get all the benefits of a face to face course i.e. real life tutors in virtual classrooms, practically focused courses, one-to-one feedback on your practical and theoretical skills; but you will also receive recorded sessions of the classes you've attended to watch over and over again to ensure you really understand what you're learning and how to correctly apply that knowledge.
Once you have completed all your personal trainer course assessments online, you can choose to work as an Online Personal Trainer, an in person Personal Trainer, or a combination of both, opening up un-tapped earning potential.
All THFI personal trainer courses and qualifications are accredited by either Active IQ, YMCA Awards or Transcend Awards.
Furthermore all personal trainer courses and qualifications are recognised by The Chartered Institute for the Management of the Sport and Physical Activity sector, CIMSPA, meaning they are globally recognised.
If you want to complete an online personal training course or qualification, THFI recommend that you currently exercise and are passionate about exercise and it's ability to improve peoples lives. You do not need any previous industry expertise to complete an online personal trainer qualification and THFI will give you all the support required to pass your course.
THFI are passionate about helping people have successful careers as personal trainers. Thats why we go above and beyond other training providers.
When you choose to study your personal training course with THFI, we are committed to your success. You will study our proprietary Business Accelerator Course, which is designed to give you all the inside information and knowledge to ultimately be a successful Personal Trainer, delivering great clients experiences and more importantly retaining your personal training clients.
THFI will also enroll you onto the 12 month mentoring programme where you will receive support through the first 12 months of your new career.
Simply, yes. All THFI courses are 100% remote, delivered digitally via our bespoke learning management platform.
The courses are delivered with a mix of live webinars, online learning, group sessions and assessments are conducted using video.
There are many providers that offer in classroom only, and blended learning in-person and online. It is not the method of delivery that matters, it's the engagement and time with the course tutors that truly makes a difference.
It is our belief that you will be better equipped to learn at your own pace, in your own way with the ability to ask more questions and absorb the extensive knowledge required to be a good Personal Trainer by completing an online PT course with THFI.
You can complete your Level 2 Certificate in Gym Instructing and your Level 3 Personal Trainer Diploma online within 16 weeks with THFI.
Other providers offer crash courses and shorter time frames to deliver their courses, but given the extensive nature of the course, and how "hands on" you need to be with your future clients, they deserve more from you.
Your education will only set you up for success if you take the time to fully absorb the learnings available by learning online with THFI.
If you want to start your Level 3 Personal Training Diploma and become a personal trainer or online trainer, you must have first completed your Level 2 Certificate in Gym Instructing. If you don't have a Level 2 qualification, we have a range of career pathways to suit your needs.
We do not currently offer any funded courses at this time. There are organisations that may fund your course.
Alternatively, we have a range of flexible payment solutions available, including 0% finance up to 12 months, as well as interest-bearing loans that allow you to spread your course fees over 48 months.
Once you complete your course online, we have a network of partners that will guarantee an interview to become a Personal Trainer - including Ultimate Performance, the worlds leading personal training business.
Along with our Mentoring Programme and Business Accelerator course you will be setup for success for your future as a Personal Trainer.
Once you have completed your Level 3 Personal Trainer Diploma online, we have a range of further education and online CPD courses available to you. You can then specialise as a Level 4 Strength and Conditioning Coach, Nutrition Coach, or Wellness Coach.
If you have already decided that you would like to complete a level 4 course, and know your preferred specialisation, we have a number of course bundles and Career Pathways that are the perfect route to becoming a Specialist Personal Trainer.
Speak to us about our custom Course Bundles
Internationally Recognised Qualifications