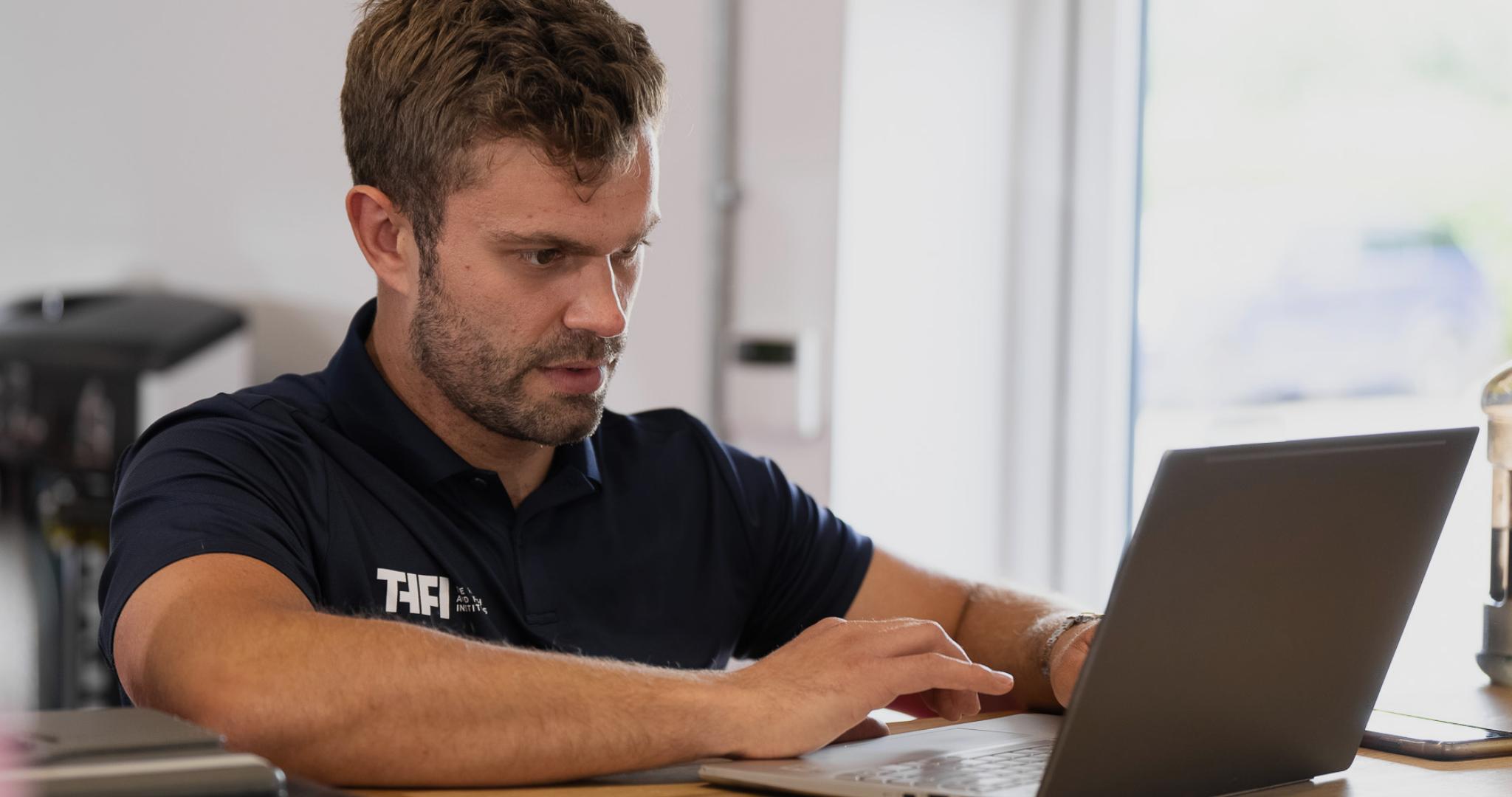 Be honest with yourself, what are you looking for from your personal training certification provider? 
Albert Einstein said that the definition of insanity is doing the same thing over and over again and expecting a different result. 
Now look at ALL the fitness education providers out there.
We challenge you to find a difference that matters between them. 
You'll look at what they do and see that some are more in person, others more online, some are affordable, others are many thousands of pounds, and that's about it. 
Putting aside the important factor of cost and deeming the method of course delivery less important, when considering their relevance against cost, the decision ultimately boils down to personal preference, as the courses are all perceived to be the same.
THFI – Addressing a problem that plagues the industry 
Did you know that the basic Level 3 personal training qualification that is needed by all reputable UK gyms to qualify for insurance as a personal trainer is pretty much the same, no matter the education provider? 
Staggering, we know, but it makes sense when you understand that this kind of "education" is simply a box ticking exercise aimed at fulfilling the minimum criteria set by CIMSPA, the governing body that determines if a personal trainer course in the UK hits the right standards. 
We would love to change the game on fitness education and make the Level 3 personal trainer certification something that equips trainers for the ever increasing challenges of life on a commercial gym floor.  
But the reality, that no one has the courage to tell you, is that a PT certification right now is purely for insurance purposes and to get your foot through the job door. If we accept that as fact, then your decision making will always be centred around convenience and cost. 
This, of course, means that the fitness education industry, through no fault of its own as it can only play the hand that it is given, is adding minimal value and a bit of a race to the bottom. 
It is from this frustration that THFI was born. 
Underprepared candidates' equal long-term disappointment 
If the fitness education industry was working for you, then the dropout rate would not be so cataclysmically woeful. 
Imagine the inconceivable amount of money wasted, money that lines the pockets of unscrupulous education providers, on personal trainer certification courses when 60% of personal trainers don't even last 12 months in the industry!  
Ultimate Performance (U.P.) is the standout company in this field.  
 
We guarantee that every candidate who passes any of our courses has the option to have a job application reviewed by the U.P. team.  
At U.P. they nurture their talent and see every new starter, no matter their experience levels, as a junior trainer to be moulded and guided as part of the key preparation needed for a long-term career in personal training. 
On the other hand, too many operators, especially some commercial gyms who are not specialist personal training providers like U.P., are not set up for anything other than gym membership sales and renting out space to young trainers, who then have to fend for themselves. 
There simply can be no arguing that personal trainers are put into the meat grinder and churned through like disposable cannon fodder. 
Changing an industry we care about deeply  
At THFI, we think that being a great personal trainer is one of the most powerful and impactful jobs on the planet. Yes, you read that right. One of the most powerful, significant, and criminally underused jobs on this earth. What other profession allows you multiple touch points every single week to help fix someone's health and fitness? The value that a well-managed personal trainer can bring is profound, but you won't hear about that because churn and burn rules the day. 
Our pledge to you 
At THFI, because we have the integrity to tell you the truth and recognise the blunt facts of the limitations of the current education system, we believe that, with you, we can change then industry. Here's how we are going to do that: 
Accept, acknowledge, and address the fact that your Level 3 personal training certification is just the start of your career journey. If all you want is a piece of paper, then we can give you that at an incredibly cost-effective price, but you will miss out on our secret sauce and, crucially, you will be rolling the dice with your career with, based on cold hard data, the odds heavily stacked against you. 
At no extra cost to you, we will invest in your career and provide mentorship and support so that you don't just find the best possible personal training job, but that we are actively there for you as your partner in the process as you navigate your chosen career path.
Unlike other certification providers, we won't throw you to the wolves as soon as you're qualified, leaving you at the mercy of the meat grinder rental model of every man and woman for themselves on the gym floor.
Our team of mentors, with decades of experience in personal training education and access to some of the leading personal training executives in the world, are constantly on hand to guide you, act as sounding boards, and help you steer through the career path that you want to pursue. This is the critical added value that any personal training education provider must be delivering, because once you're on the gym floor, in 90% of gyms, you are on your own. You can learn more about how we do this here. 
Anyone can become a personal trainer because the barriers to entry are so low. But being a great personal trainer is not an easy task. You have to wear many hats and the education never stops in an industry that is constantly evolving,  both in terms of scientific application and commercial application.
With our personal trainer mentoring program we aim to put you in the right mental place to make wise career decisions and not feel that you are fighting solo against the world, but that's not enough.
All good personal trainers need regular upskilling, both to maintain their insurance status, but even more importantly than that. to stay relevant, stay ahead of the competition, and to guarantee the best income in the most stress free manner possible.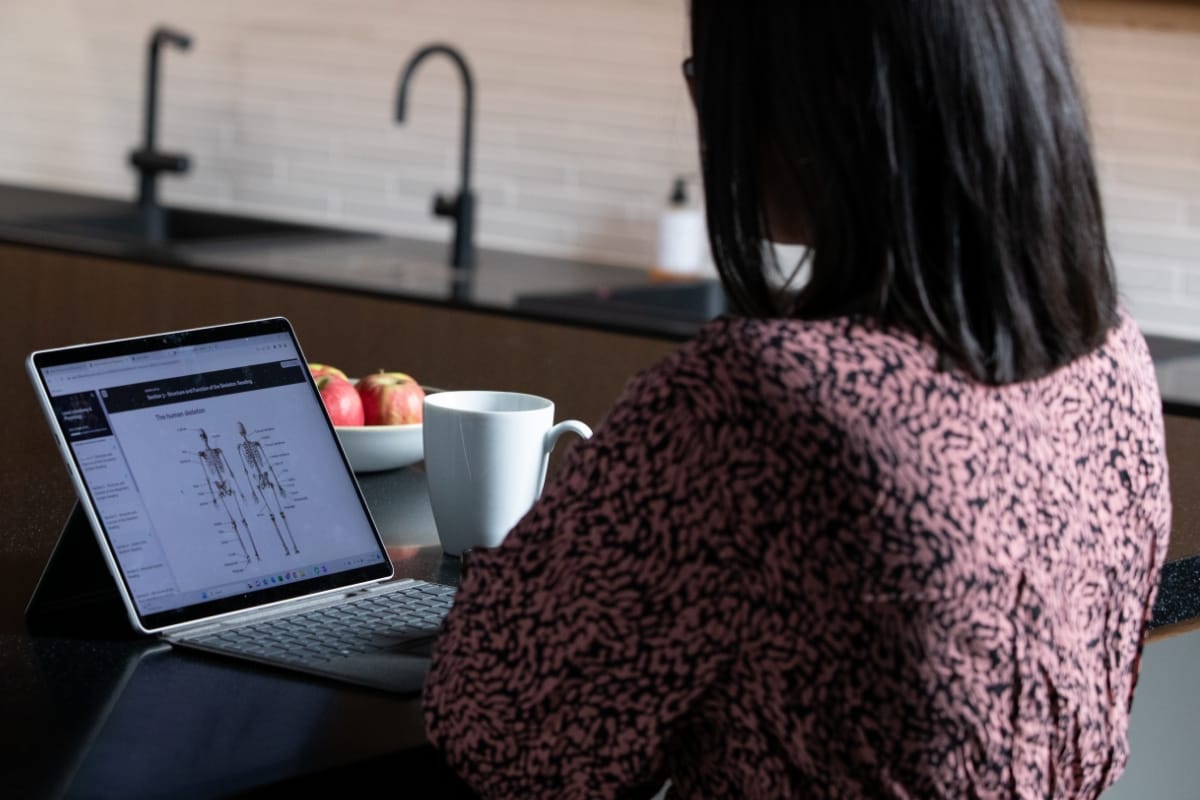 Why learn online with THFI?
Study 100% virtually with our expert team, anytime, anywhere.
Flexible learning to let you learn at your own pace.
Learn from experienced coaches who support your every step.
Build the knowledge to take your fitness business to the next level
Gain fitness qualifications that are recognised worldwide.
Unparalleled mentoring support after you qualify.
Global employment opportunities with our exclusive partners.
Speak to us about our custom Course Bundles
Internationally Recognised Qualifications